Discover more from Sunday CET
A selection of what is note worthy from the European investment space. Curated by Dragos Novac.
Over 6,000 subscribers
Why PE beats VC and the new new media consolidation
#35
Hello everyone and welcome to another edition of Sunday CET!
MENU
Observations, research and data
Notable deals
Interesting bets
Books and other reads
---
Observations, research, data
🇪🇸 Freepik's founder Joaquín Cuenca says in an interview that they had 20 suitors and 16 offers on the table for selling the company in a deal announced two weeks ago and estimated at $250M.
Freepik deliberately chose PE investors over VCs, even though the VC valuation would have been higher and the founders would have made more $$.
The reason: the VCs would've put a huge growth pressure and the PE guys seemed to be "better business mentors".
I have no inside intel but key of the deal here probably was Hjalmar Winbladh who runs EQT's VC division and founded a company with a model somewhat similar to Freepik's, which he flipped to EQT's PE fund in 2017.
Freepik decided not to go to venture capital as possible partners because, although the company's valuation was going to be higher (and they would have broken a record in Spain), the demand and pressure were going to be very high to the point of evaluating that it could have had a detrimental effect on the operation of the company.

In addition, the partners were looking for a mentor, that is, to have some pressure or demand to grow the company but in a healthy way. For this reason, they finally opted for private equity.

Joaquín Cuenca (CEO):
"It has not been a process that we have developed on our own, we have relied on a consulting company to help. Within the universe of funds, we chose 20 funds with which we were going to deal and from there 16 made us an offer.

From there we screened and we kept the offers based on the financial offer, those who had the most knowledge and could contribute to us and, of course, those who shared our vision of the future about the company "
🇪🇺 The top 50 cross-border e-commerce companies in Europe - the ranking was created by Cross-Border based on four criteria: web sales within EU, SEO performance indicators, a country score and a ratio of unique visits versus total visits (%).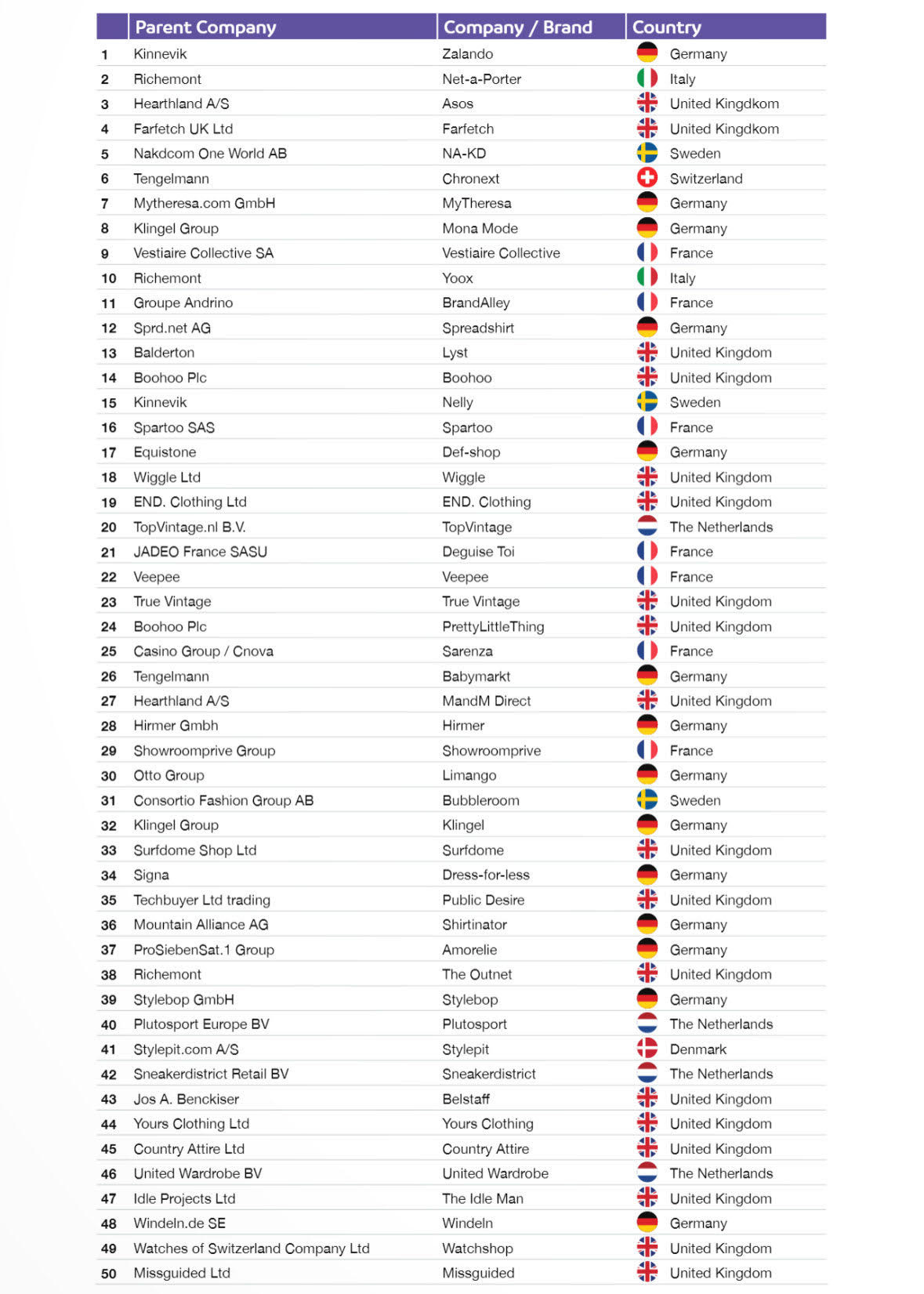 🇬🇧 VCs patterns
160 European unicorn founding teams deconstructed...
* 11.5% --> one or more non-white founders
* 5.8% --> one or more non-male founders
* 1.9% --> one or more non-white-male founders
* 15.4% --> either (remember this number)
🇪🇺 What you need to know about the Nordic investment market in May 2020.
🇸🇪 Angel investor Erik Byrenius (founded online food ordering company OnlinePizza, acquired by Delivery Hero in 2012) started Trellis Road w/ Anna Ottosson to invest in food-only startups.
🇪🇺 Here's a kind of revealing read showing Sifted's editorial strategy and product positioning. Nothing out of the ordinary for people familiar with how media is done but pretty interesting nonetheless for guys like me, who did this for a living.
Also the fact that they get "hundreds of story pitches every day" indicates that:
i) they have some market validation for their output;
ii) there's plenty of value to create outside a copy-pasted press release of "X company has raised X money to do X", which is pretty much the paradigm of how the English-based tech startup media operates in Europe.
The only little problem in the whole equation is monetization.
Give it a year or so for the "new new media" creators wave (podcasts and Substack authors) to consolidate positions and find a consistent pace and we'll likely see an aggregation of the most prominent ones as independent brands covering tech-related stuff or under umbrellas of traditional media orgs.
Just like it happened 15 years ago with bloggers and podcasters, which at that time were called new media. Buzzfeed, Techcrunch, Business Insider, The Verge - all those "old brands" emerged as extension of or based on bloggers work.
Fun fact: 15-ish years ago I used to run a weekly podcast show about tech startups. I did it for about 18 months, the tech back then was rudimentary but it was fun and nobody would do micropayments like nowadays.
Podcasts ads was even a more difficult case, ad spenders were just starting to get comfortable with terms like CPMs and CPAs and in general there were fewer people on the internet, there was no mobile internet except for Symbian, which was horrible in retrospect, Facebook was starting to get cool, Twitter was an unreliable SMS service, Google had just acquired YT and Instagram and iPhones were not even invented. Being in the loop meant reading free online versions of printed papers.
Today, 2-3 cycles later, media is done primarily online by multiple non and traditional brands and there's increased evidence of online content-paying behavior as even some of the new new media already charges. Arguably it is easier to implement a payment model now than then and there is a difference between paying for content to support individuals trying to contribute versus for big media brands covering a space.
But looking at the 12-24 months ahead, I wouldn't be surprised about an aggregating move of the new new media long tail towards a bundled approach which would lead to scale and a better consumer proposition. If you add in the mix the data-based and online event-based content providers, the aggregation need will be even more accentuated as the demand side can't keep up w/ what the supply is publishing.
Making a business of it will require a solid value proposition backed by a good brand with a correct positioning. Europe is a particular, difficult case - winners will have balls, vision and strong voices but that is what makes the difference in life in general, I guess.
Fwiw, Sifted was launched about 18 months ago and, besides FT's money and structure, has also some angel backing. What they lack the most is probably a sparring partner.
🇪🇺 A comprehensive list of tech podcasts coming from/covering Europe.
🇪🇺 A list w/ 100+ diversity initiatives in Europe - schemes and networks which support diverse and underrepresented founders in Europe's tech ecosystem.
🇪🇺 Digiday says that publishers in Europe and US are set for a second wave of layoffs
🇮🇹 Lamborghini gets into e-sports as it announced its first-ever esports series called 'The Real Race' in collaboration with Assetto Corsa Competizione. The sim-racing series will be open to gamers of all skill levels, and consists of five qualifying weeks – all the way through August.
🇪🇸 FC Barcelona to launch 'BARÇA TV+' streaming service with more than 3,000 videos and 1,000 hours of content
🇫🇮 Varjo started a project for astronaut training for spaceflight - from pre-launch to docking to landing – entirely in VR. Awesome.
🇪🇺 Benedict Evans crashed a Franco-German "innovation" by simply linking to it from his newsletter. The project in case, GAIA-X project, is an European cloud computing system, developed as an alternative to the global technology ecosystem.
Benedict has ~140k subscribers, at, say, a 50% open rate and 10% click rate - a few thous concurrent connections defeated Europe's cloud infrastructure shop front.
But yeah, we have plenty of money in Europe too - I actually got complaints I was mean by saying Europeans don't know how to innovate the other week. :D
🇩🇪 Volkswagen ready to deliver its alternative to Tesla's Model 3 in September.
🇩🇪 The German government announced funds of €2 billion "to be invested in AI" and for the construction of at least two quantum computers.
🇫🇮 The Finnish government announced they will support the acquisition of a quantum computer with €20.7M.
🇫🇮 IQM, a manufacturer of hardware for universal quantum computers, raised €17.5 million.
🇪🇺 Unilever picks London as its home after Brexit over Rotterdam.
🇸🇪 Ikea in talks to return all government support money to the 9 countries it took it from
🇪🇺 EU plans to file formal antitrust charges against Amazon for scooping up data from third-party sellers and using that info to compete against them
🇪🇸 Facebook launched its payment service in Spain.
🇪🇸 A good, old fashioned international expansion tactic: Google and Telefonica do back-to-back sales in Europe and more.
🇬🇧 In most of the world, airlines are being bailed out by their governments. In Britain they're taking the government to court.
In 2015 the British taxpayers finished paying off the last installment on the loan to compensate slave *owners*.
🇪🇺 Findings from a research on the state of blockchain in Europe:
In 2019, around $700m was invested in European blockchain companies, which is 24% of the $2.8bn invested globally.

However, around 30% of 800 global blockchain deals were European — meaning Europe has smaller deal sizes ($3m average deal size in Europe vs. $3.6m globally)
🇪🇺 The beauty with EU is that there's so much data publicly available. The downside is that the UX of their tools sucks and so you need to read their reports to learn stuff like
Retail trade in the EU dropped by 10.1 % in March 2020 and by 11.1 % in April 2020 compared with previous months.

In March and April 2020, purchases of automotive fuel dropped in the EU by 42.6 %, with the largest decreases in Italy (-66.2 %), France (-64.7 %) and Spain (-56.5 %).
MORE
In 2007, Toronto-based angel investor John Phillips heard about the company through a friend. He was impressed by the product and even more by Lütke. He invested $250,000 at a $3 million valuation. He bought more shares subsequently, building a position of about 5 million sha]res.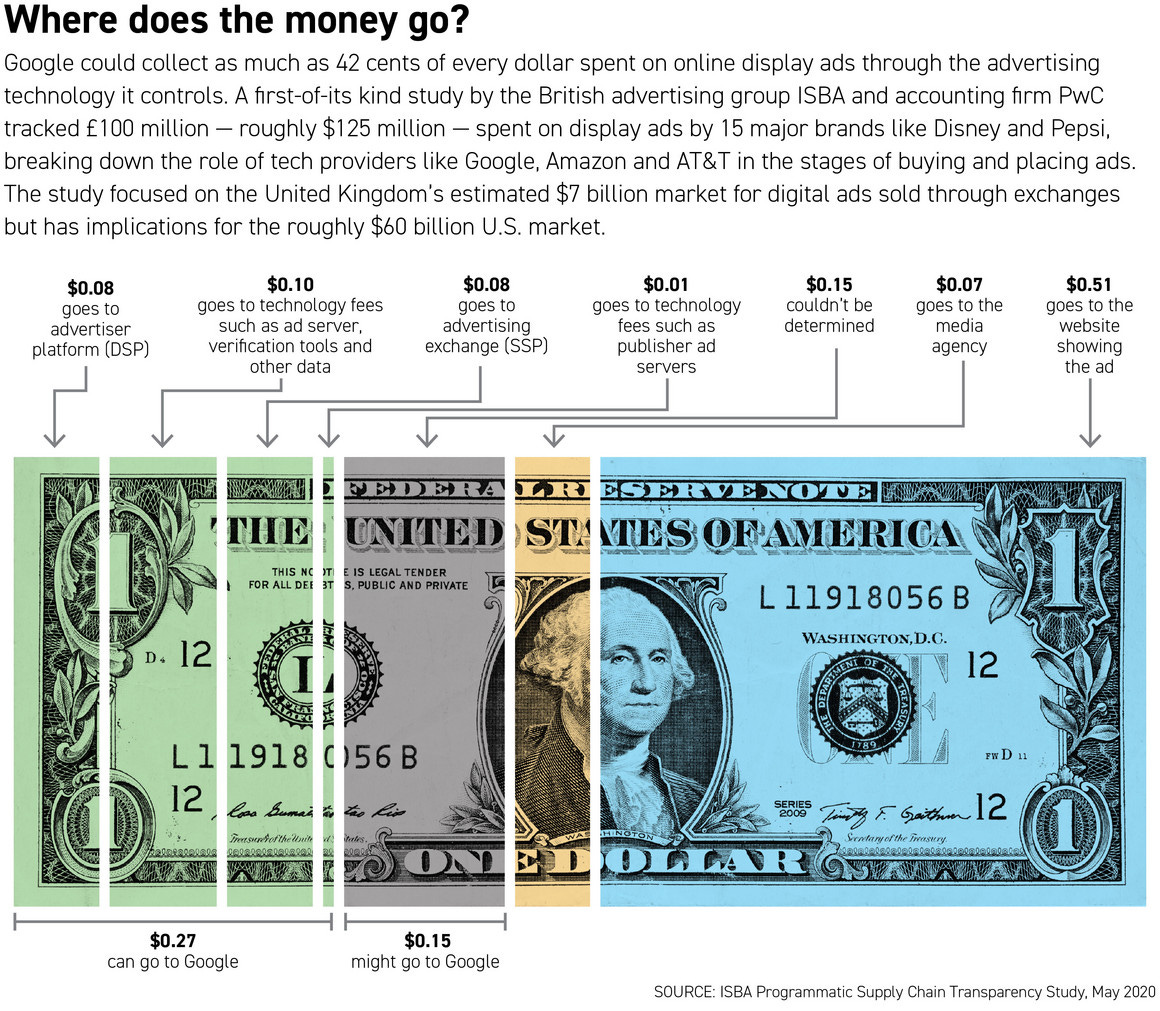 ---
Notable deals
🇩🇪 Former Rocket Internet executives Alexander Kudlich and Ludwig Ensthaler, and California-based Airbnb and Twitter alumnus Florian Leibert, raised a €170M fund for European machine learning and automation start-ups
🇪🇸 K Fund announced its second fund at €70M to invest in seed companies from Spain.
🇮🇹 Italian Investment firm Azimut has partnered with investment platform Gellify Group to launch a new €50M venture capital fund focused on B2B software startups. 
🇸🇪 Foreseeti secured $3.2M in a round led by Fairpoint Capital
🇫🇷 Vizcab closed €1.6 million for building tools allowing construction and real estate players to reduce their carbon footprint
🇸🇪 PantaPå announced securing $1M from Verdane Capital, Orkla Ventures and Almi Invest for a mobile solution for recycling packaging.
🇬🇧 Just Eat Takeaway's $7.3bn Grubhub deal is Europe's 3rd biggest acquisition of a US tech company in the last 10 years, after other 2 made by the German SAP, roughly at $8bn each (Qualtrics in 2018, Concur Technologies in 2014).
🇸🇪 Scrive was acquired by Vitruvian Partners
🇺🇸 HackerNoon raised $1M.
🇺🇸 SuperAnnotate raised $3M in a seed round led by Berlin's Point Nine Capital
🇺🇸 Whatifi, a social video app for DYI, choose your own adventure, raised $10M in funding from Andreessen Horowitz, Netflix CFO David Wells, Supercell CEO Ilkka Paananen, Affirm founder Max Levchin, and Zynga founder Marc Pincus
🇺🇸 Wave, a startup whose platform hosts concerts within virtual worlds, raised $30M in Series B funding.
---
Interesting bets
🇫🇷 provider of a platform to handle inter-hospital patient transfers
🇫🇷 image recognition system for car damage detection (they raised)
🇳🇴 AI-based software used for pre-feasibility analysis for solar projects
🇪🇸 The most complete fishing app (competing with Swedish Fishbrain, which raised about $40M so far)
---
Books and other interesting reads
📚 Books
🗞️ Interesting
stuff
Happy Sunday!
---
Thanks for reading 🙌
This email is a labour of love - please reply with comments and feedback, or helpful suggestions for future editions.

Created every Sunday by @drnovac. Please share it with your networks and encourage your colleagues to sign up here - thanks!